UP TO 30% OFF SELECTED ITEMS
Award-winning Sun Protection Swimwear For Aussie Kids Aged 0-14
NEW ARRIVALS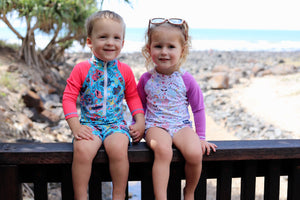 "
⭐️⭐️ ⭐️ ⭐️ ⭐️ This brand knocks it out of the park when it comes to exciting kids swimwear...

"
WELCOME to TICTASTOGS!
Home to colourful long and short sleeve children's swimwear designed for sun protection AND your peace of mind.
You won't find bare backs or shoulders in our quality range - just crazy cute baby swimwear and fun sunsafe kids swimwear offering eye-popping prints on premium UPF50+ sun block fabrics.
Proud to be a 100% Aussie owned small business with a mission to swap sunburn for smiles :)
Recycled Skateboard Sunnies
Australian Collection
What could be more Australian than kids swimwear made for our hot summers AND that feature our iconic wildlife?
Our exclusive Australian Collection of kids bathers feature one of a kind prints designed just for us! 
Shop Now
Let our customers speak for us...
Reviewed by
Maree Hall, NSW
"
Great quality, perfect fit, absolutely love our new swimmers. Exremely happy with our purchase
"
Reviewed by
Katy Laurich, ACT
"
The Surfsuit is so durable it survived a whole summer unscathed! Will definately be purchasing another set.
"
"
I bought the Sunsuit for my nephew and it was perfect. True to size, amazing quality and the design is absolutely beautiful.
"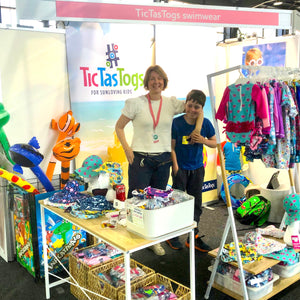 ABOUT US
HEY, I'M JUSTINE
Lover of nature, the outdoors and of course summer time!
But I don't love a sunburnt child which is why I created a range of bright swimmers made for FUN and designed for the SUN!
Read more on our story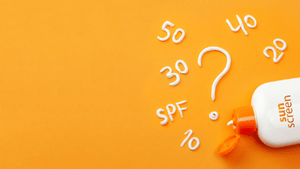 13 Interesting Facts About Sunscreen You Should Know
When it comes to sunscreen, you probably think you know everything you need to about it. Just pick the one with the highest number and you're good to go – right? Wrong! We've put together 13 inter...
Read more